i think this should catch me up. some of these id kinda forgotten about, even if i liked them.
needless to say there is a trend here
(i had all these reviews saved elsewhere so if nobody reads this thats fine!)
some spoilers, fair warning
didnt make it very far. i was excited for a sprawling crime epic a la count of monte cristo but the writing felt like a children's book and it was just a weird vibe I couldn't get any reading momentum going with. will try again
also short and sweet, except instead of sweet lets go with unfathomably bleak. loved it, the sympathetic lowlife, the double crossings, the absurd yet believable twists.
then finished this anthology:
moon didnt really do much for me. started with a decent premise, about a man trying to find out what/who caused his sisters rape/suicide, but its main character was hard to get a read on and nothing that developed from there really made an impact.
street was incredible though, maybe the best ive read in the genre so far. an ex-star singer is framed for the murder of a cop. the narrative works both backward and forward from there with one of those perfect plots where everything seemingly tied into everything else. slightly longer than the rest of the stories here but it earned every page. shocking this one took several decades to get the movie treatment.
id rank these street>burglar>passage>nightfall>moon. great collection overall. nightfall and moon may have suffered most just from being the two i wasnt able to read in one day
enjoyed this. the gentle small town cop everyone loves....not so gentle!
ultimately seemed a little tame by now standards but i can imagine it was a real shocker back then. first person was a nice twist from the other noirs ive read lately
bit of a true romance vibe here. Definitely a more methodical pace to the writing, takes about half it's length to really set things up, but still the kind of story that gives you plenty of hints where it's possibly going but settles nothing until the final page. Loved it!
didnt finish. Had high hopes cuz I've never read any chandler and I want to see the movie eventually but I made it about a hundred pages in and it remained kinda boring
I'd say it was a little better as a movie cuz there was an added layer of bleakness a book couldn't deliver, but as a standalone crime novel it's still one of the best I've read
Just about no redeeming characters, everyone out to fuck over anyone possible, magnificent stuff.
despite being maybe her most famous character i had no idea there were 4 more books with this lad until about halfway through. wish i hadnt learned that cuz it definitely took a bunch of story possibilities off the table as i read this, but i still liked the book a lot. her focus on an extremely privileged class of people was a nice change of pace from the usual dirtbags in a crime novel
this was a stunner. The last page!
Bit of a cheap twist and not entirely necessary or believable, but managed to flip the tone of the entire book (which had already flipped a lot of general noir staples) in 5 words with almost no time to recover before the end. no small feat!
Enjoyed the book a lot, both the romance half (my noir sweet spot) and the more psychodrama focused second half.
Didn't quite love this one. Picked up a lot of steam towards it's very good finale so I wouldn't call it bad by any means, but it was a bit undercooked. There was a vaguely romantic central plot, with a spicy downfall in the male protagonists past, but neither aspect was really played up enough and add in the books main storyline and it all came off sorta random.
didnt make it very far. goofy slapstick, just couldnt get into it at all
Good story in there but way too much pointlessly meandering dialogue. Frustrating because when higgins decided to focus on the narrative it was great.
wasnt expecting much out of this as a series, but this was good! definitely required suspending a lot more disbelief than the first one but still a largely captivating thriller. worked pretty well as a standalone book, which i wasnt expecting
cant say i really cared much for that! its a murder mystery (a genre i cant really get into. feels too much like work or something) told in alternating perspectives and not entirely linear. broadly within your standard love triangle format but took care to flesh the female side out more than usual. thats the plus side, but there wsasnt really much of a story to latch onto so it all felt a bit limp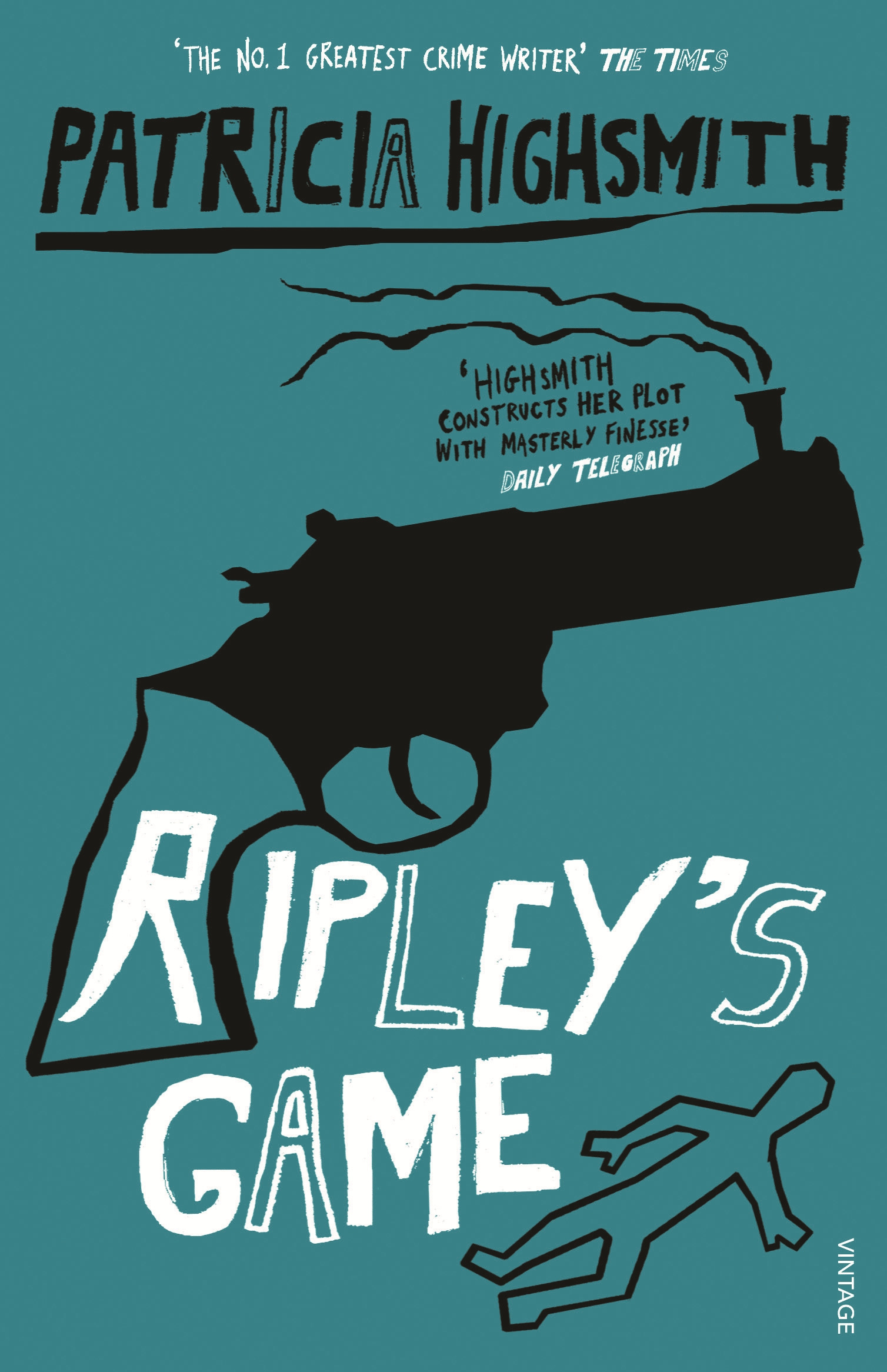 just ok. Some great moments but wasnt anywhere near as consistently tense as the first two, and several character treatments throughout really didn't make much sense. Didn't dislike it enough to skip reading the next two ripley books but they're getting progressively less interesting
meh. really nothing to say about this one. not sure what that pull quote is on about at all. liked the setting (college campus) and thats it
Could have been a lot more tense, and probed a lot further into the killers psychological state, but I enjoyed it a lot. may not have totally stuck the landing but still a great work
She's a phenomenal writer and I breezed through this in a day but I had some pretty big issues with it. Very predictable plot and seemed largely out of character with the ripley of books 1-3. I guess 3 kinda hinted at this more empathetic portrayal of tom but I'm not really on board with where it ended up here. Story also didn't really have much to say despite some intriguing elements
Nowhere near as spicy as that tagline suggests but still really good! Loyal housewife gets caught up in a murder and tries to protect her family from the aftermath. Very psychological and got into morality a lot without being super preachy about it. Kinda a nice almost wholesome twist on a crime novel
Wouldn't quite call it suspenseful but it managed to keep it's ending pretty much up in the air till about the last 6 pages. May have wrapped things up a little too neatly but overall I really enjoyed it
Also very good. Only read this and the killer inside me but Thompson had an incredible knack for getting inside his characters minds. This one is an escaped mental patient who gets tied up in a bungled kidnapping
Fell just a hair short of masterpiece for me for reasons I can't quite put my finger on but I liked it a lot
Had very modest expectations for this but thought it was actually really great. Capped the ripley story nicely. Bit funny how books 3/4 hardly fit in with any others at all though. 3 at least had some passing references in this one but 4 seemed completely left out of the canon (which I can't really argue with, it was a strange book!)
A couple bits, like the drownings and the fake out with a cop on the last page, were a bit on the nose, and the reason the pritchards were so focused on tom could have been explored further, but it was probably the most psychological book in the series and I liked that. Very unsettling how well she puts the reader solidly on toms side
Started with a really great premise. Guys shacking up with his boss's wife, then she's murdered and he's the prime but vague suspect. Boss taps him to lead the investigation. Made better than average use of the "story told through several perspectives" style. I usually kinda dislike that but the chapters in this one didn't overlap. One picked up where the last ended. Made the plot still fill linear. Even had a nice recurring motif in the clock. I didn't care for the ending at all though, and the more I think about it the worse it is. Shame cuz the rest of the book was really good and played up the unique tension well
Story is about an absolutely but never officially stated to be autistic man running a boarding house in baltimore. Doesn't play that for cheap sympathy or anything lazy, but it is integral to everything else in the book.
Similar experience to the other books of hers I've read so far (can't remember titles offhand but I believe I've read her first 4 now. she mostly writes variations on a theme, mostly just on the right side of saccharine). She creates richly detailed characters and relationships, gives them solid storylines, but by the end I wonder what the point of it all is. Not that there necessarily has to be a point to every story but she's consistently so close to a masterpiece and always falls a tad short for me. Almost like her stuff is true to life to the point that she can't put a definitive end to it at all
I'm still a fan and curious to get to her more acclaimed mid period stuff eventually
Finished that in a few hours so can't call it a dud but I don't think I cared for it much. Plot concerns an American writer in Tunisia for research. Shit eventually starts to go down and it was looking a bit Ripley like but then ended up feeling constantly on the verge of getting interesting without ever really making the jump, and it's morality themes were way too simplistic to carry the book like they needed to.
Read this a few weeks ago and didn't want to immediately tear it apart here but looking back it was as bad as I thought. I'd wanted to shift gears with something more modern and coming of agey but wow this sucked. 600 pages with barely any plot, tons of characters but none of them likable or interesting. It ultimately amounted to girl dumped a guy for another guy that eventually dumped her so she wallowed over both for the rest of the book, but all the relationships seemed shitty so who cares. There was a point at the end where it got fairly ok, dealing with a funeral, but at that point I was just reading to be done with it. Bad!
This was solid but didn't quite land for me. It's about a wannabe crime writer whose wife disappears and everyone suspects him cuz of his bizarre journals. Pacing was a little weird and ending pretty limp, but highsmiths writing was generally as good as ever.
Loved this. Couple leaves their daughter with a last minute babysitter, and the night unravels from there. Got a bit slapstick at times but still quite suspenseful towards the end. Had no idea if it was going to go for the bleakest possible ending or not
Really enjoyed this. Tells the story of a poor British lady navigating a shit marriage during the depression. Quite dark overall but bits of humor in there kept it from feeling like a barrage of misery. Built a character you really pulled for even when she made baffling decisions. Perhaps wrapped things up a bit too neatly (and played a bit too cute with the "this is my story" narration gimmick at times) but overall a real nice read and a writer I'll definitely investigate further
aka patricia highsmith
enjoyed this. Its reputation is mostly tied to it's overt lesbianism (not a shock after all the gay undertones in Ripley) and abnormally heartwarming ending for highsmith. Follows a young set designer who falls in love with an older woman she meets at her day job. For a long time I kinda wondered what the point of it all was. The relationship seemed uneven with no real emotional hook to buy into it, and once it transitioned to a road novel it seemed on the verge of total aimlessness, but it pulled everything together well even though it seemed a little too cruel towards Theresas boyfriend. Never as tense as highsmiths best, just not that kind of book, but still unfolded a story that could have gone any number of directions at any time. I think comfortably favorite so far outside of the ripley books
Enjoyed this whole reading it but on reflection it really wasn't good. Centers around a high school senior whose dad has a religious awakening. For one, Its central premise of fundamentalist hypocrisy was shockingly basic. Maybe at the time it hit harder but now it just kinda felt like those dumb tweets that point out a politician has contradicted themselves with no deeper substance at all. It used the impending Reagan era as a backdrop, but never more than a passing reference (that mostly served to remind you the book was not actually set in the 40s as it often felt), and it all just felt beneath her skill as a psychological writer. Seemed like it focused on the wrong characters completely. It had a protagonist and supporting circle that was well developed but kinda boring in their mostly endless cheer, and several antagonists with potential but that never really rose above cheap caricatures. It was a decent story but peak highsmith could have done a lot more with it
Con man and his wife meet another con man and it all spirals from there.Bit highsmith by numbers (you got your rich geniuses galavanting about in luxurious settings, your wrong place wrong time violence and coverups, your shakey partnerships that can turn either way on a dime, your inept law enforcement, sexual tension, etc) and seemed to build to a climax that didn't actually happen, but still another enjoyable novel.
Dunno where it fits chronologically as far as when she wrote it but you could make this into a Ripley book almost seamlessly by only changing a few names.
This was solid. starts with a simple premise (a threatening phone call to a lonely woman) and methodically builds its web from there. The ending wasn't terribly surprising once it began it's final turn towards a conclusion but the vibe in getting there was suitably suspenseful. Definitely a writer I need more by.
This one ruled. Pair of juvenile delinquents and a lonely girl go for an easy robbery and an ex con gets involved to see that it's done right. Of course it doesn't!
Noir storylines with a heavy romantic subplot are the best imo, and this had the added charm of a brief road sequence, dingy diner stop and all. Definitely one of the best of these I've rrad. Didn't even matter that you could see where every character would end up pretty much right away.
A woman dies suspiciously at a rest stop and her husband becomes a suspect due to a bizarre fascination to a similar recent crime. That cold case is reopened and both are investigated in relation to each other
Real good but just short of masterpiece for me.
The characters and general moral ambiguity were brilliant in a way few other writers can match, and its a very ambitious story, but I had one big issue with it. She made the lead detective working both cases into a genuine psychopath with such prominence to both suspects that it kinda undercut the natural cat and mouse game that developed between them. The tension of two men, one guilty and one innocent, in this weird chess game of trust between each other, trying to save themselves without ratting the other one out because neither actually knew if the other was lying, was a promising angle but the more the detective got involved the more it distracted. There was backstory to his involvement but it still felt oddly shoehorned in. Every other characters role seemed perfectly balanced.
Probably taking a break from highsmith for a bit but this was a real good one to pause on
Goodness this was bleak. Not entirely shocking based on the other malamuds I've read but dang!
Centers around a Jewish grocer in Brooklyn as his store gets wiped out by competitors. Lots of what is a Jew discussion and heavy moralizing, which was also not a shock. Dude was clearly a great writer but stuff like this generally feels like a generic book club prompt to me more than something to actually enjoy. The creeping modernization that threatened morris' livelihood would have been a far more interesting focus than personal rights and wrongs and forgiveness.
terrible take coming but God's grace, where a nuclear holocaust survivor tries to repopulate the planet with talking monkeys (including by fucking one) is the malamud i enjoyed most so far
Ioved it. Very long but very rewarding. Largely a coming of age study of Marjorie herself but those kinds of books are never anything without interesting support characters, which this had plenty of.
Without knowing wouks work at all I had no idea what to expect as this thing progressed but I was very glad it avoided several easy sentimental endings that were right there for the taking. Primarily, noel sucked! Him getting owned after finally making a move was satisfying! It seemed like a sure thing for the longest time that him and Marjorie would ultimately end up together, which would have been enough to sour me on the whole book I think. I was kinda pissed when he got another chance after the savage break up letter but the ultimate rejection made it worthwhile
Also very glad Marjorie never became a star. This was the main angle where my early sister Carrie comparison diverged. The plot wouk actually gave her was far more believable, and painting her happy ending as a personal letdown of sorts was very good. Kept it out of fairy tale land.
Didn't care for it. Revolves around a quiet single woman who escapes her sympathetic but controlling family to live in the countryside then becomes a witch. Not really anything in here to grab onto. Strange characterization of the main character, a family I felt I was obligated to dislike but couldn't see why, and a plot that kinda did nothing.
Liked this one even less! Dystopian sci Fi is a hard sell for me in general though. Dunno if the ending of this was meant to be any sort of twist but it wasn't the least bit surprising, not was it particularly poignant, and the way almost every single chapter ended with a clunky "that's how it was, until this happened" cliffhanger was so tedious. Bad book
picking the worst place to start with stephen king. this was ok. it did try to be more than just violence but it was pretty clumsy about it and its not a surprise king let it fall out of print
boy is it dry. Not gonna win over anyone that finds Jarrett's brand of jazz overly serious and clinical that's for sure. It's clear Keith himself had no involvement but his brother translated this edition so it still feels afraid of stepping on any toes. Only so many ways you can call the guy a genius, move on already!
Calling it a biography is a mistake as it's more of a dissertation than anything. More frustratingly, each chapter follows its own theme with no overall chronology. Some albums fit into several of the chapters so they get discussed multiple times. Koln is great but did it really need its own chapter after already being described in the general solo concerts chapter? Splitting these various facets (solo, quartets, standards, etc) of his career into separate chapters ignores the fact that they mostly happened concurrently. To me that's more interesting than splitting them up so cleanly like this book does
Wow I really disliked this!
Classic setup, a straight-laced architect meets an alcoholic nut on a train and accidentally ends up in a murder pact, but never clicked like I hoped. Biggest issue was the guilt spiral the architect enters that leads to him ultimately doing the deed wasn't believable at all. Not like this stuff has to be 100% lifelike but dude could have just gone to the police right away (or even at several points before saying welp guess I gotta kill this guy) and avoided all this? Not to get all gee I hope somebody got fired for that one but it it was really hard for me to look past that plot hole. Shame because it really had potential as a thriller
Muddied ending where guy embraces a nihilistic viewpoint on crime only to get caught anyway didn't help either
read this in way too many small chunks to fairly assess it but I can't say I enjoyed it at al
This was just ok. Easy to see why it fell out of print. Felt like he had the set up (and it was a doozie. Affluent housewife in a small town kills herself and her kids and a cynical journalist is tasked with figuring out why) with all the potential in the world, but knocked the rest out in a hurry. No real ending, several promising characters dropped suddenly along the way. Great writing but disappointing novel
Didn't like this at all. Knew I shouldn't have trusted this bafflingly cheesy cover.
This was her debut novel and boy is it a long ways from here to in a lonely place. Even as a bit of a mystery hater I was kinda on board early on but it fell apart hard around the halfway point. Just a mess of a treasure hunt with way too many characters.