First let me preface this by saying I know it is very long-winded and self-indulgent (it has footnotes!), but I love to write and given this opportunity I thought I should take the ball and run with it. Plus I haven't felt like writing anything in quite some time. I work in banking now so I can't really feed my creative jones there as I don't really feel like going to jail.
But most importantly, I feel like I owe it to the band.
Oh, one more note: It's also a bit profane in spots.
And with that, here's a not-so-little story about Buffalo Tom.
IT'S MORE THAN HAIKU TO SAY HOW MUCH I LIKE YOU
It was freshman year at UMass and things were flying at me a million miles an hour, whether I was ready or not. Music was just one of them. Despite my father's best efforts to teach me about the Three Wise Men (Bob, Bruce, and Neil), I arrived at UMass with a CD collection
*1
that I think only Riki Rachtman could relate to. Not only did I have a Poison CD, I had their entire discography, along with plenty of other hair bands that MTV's Rachtman pushed on me (holy shit, I had an Enuff Z'Nuff disc!) during my teenage years.
This would all soon change when I arrived in Amherst. Whereas my father wasn't really able to make an impression on me (at least not then), Landon-the-cool-hippy-kid-across-the-hall-who-had-countless-chicks-visiting-him-at-all-hours certainly did. He played me some Dead, some stuff from a band called The Band. And the thundering "Mountain Song" by a band called Jane's Addiction was blaring out of many a room in my dorm. I was startled even more when that thunder was followed by the hard rainy shimmer of "Jane Says."
That Jane's album was already a couple of years old by then, but it was new to me. Soon I would join a friend from the hall above me, Chad, for a trip to see a band new to everyone called Pearl Jam at the tiny Student Union Ballroom. It was a powerful moment (for only 5 bucks!), witnessing a young Eddie Vedder stalk the stage as if his life depended on it (and maybe it did when you think about it.) Just weeks later, Pearl Jam's album Ten would explode into the nation's consciousness.
I remember all of that and the effect it would have on me. It may be trite to say my life was changed, but it was, and for the better. And even after saying that, those moments still all pale in comparison to the moment later in the year when I was walking through the student radio station, WMUA, and heard Buffalo Tom for the first time.
*2
Being a sports geek, I was probably there to talk about an upcoming basketball game we were broadcasting or something, but whatever it was, I quickly stopped my conversation and just listened.
Holy shit! What was this?!? Listen to that fucking melody!
I wandered through the record and cd stacks into the DJ booth where a guy I kind of knew, Pat, was at the helm.
"What is this?" I asked.
"Buffalo Tom," he replied.
"Who?"
"Buffalo Tom. Local guys, went to UMass," said Pat. And then he handed me the CD,
Let Me Come Over
. The cover art didn't offer me any clues, it was just a photo of a weathered, old man sitting in chair. The song Pat was playing was called "Mineral."
"This is great," I said.
"Yeah, the whole thing is fantastic," said Pat. "You should check it out."
And that's what I did. I'm not sure if it was that day or the next day, but pretty fucking soon anyway, I went to For The Record, a local music store (one of two!) in downtown Amherst. And of course like all good mom-and-pop shops, they had exactly what I was looking for.
Pat was right. The whole thing was fantastic. I mean really fucking fantastic. From the opening bass line of "Staples" to the gorgeous album closer "Crutch," there wasn't a single song I didn't want to listen to over and over.
I would soon learn all I could about the band. Three guys met at UMass in 1986.
*3
All three played guitar. Two switched instruments.
Bill Janovitz would be the guitarist and main singer/songwriter. Chris Colbourn picked up the bass and would lend a hand in the singing/songwriting area every so often. Tom Maginnis would slip behind the drum kit. The three played parties around UMass and were soon befriended by fellow Amherst resident J Mascis, the monster guitarist/unique singer of Dinosaur Jr.
THE SELF-TITLED ALBUM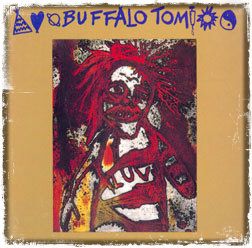 Let Me Come Over
was actually Buffalo Tom's third record. With the help of Mascis, the band released their self-titled first album in 1989 on the legendary SST label (a one-time home to Dinosaur Jr., Husker Du, Sonic Youth, and Black Flag among others.) Mascis produced the album and his influence can be heard all over it, a loud, in-your-face affair that only hinted of things to come. The standout track for me still to this day is the searing anthem, "The Bus":
I don't listen to this album these much these days, but if I had to create a list of my favorite BT songs, "The Bus" would sit comfortably somewhere in the Top 5. It is one song I always go back to whenever I think about Buffalo Tom. I think a lot about the simple line Janovitz roars over the heavy guitar:
I don't care if you don't understand. I will be there anyway.
For me anyways, music is not just what you say, but how you say it. And in this case, Janovitz says it perfectly. I mean, fuck.
BIRDBRAIN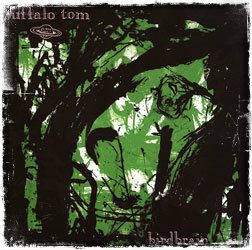 Buffalo Tom's second album,
Birdbrain
, would shortly follow, with Mascis once again doing the producing. The album's first song is the title track, a punkish rocker that grabs you by the throat and doesn't let go.
Other highlights on this album, well for me at least, include "Enemy" and "Fortune Teller." These would be songs I would come to know and love when the band dusted them off in concert. If you're a Nintendo fan, check out this clip some weirdo (I mean that as a compliment) put together of "Enemy":
I also like this video some weirdo (once again, I mean that as a compliment) made of a great live version of "Enemy" on a 45.
LET ME COME OVER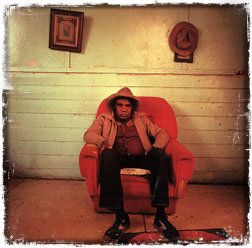 And that brings us back to
Let Me Come Over
. If you read any article about Buffalo Tom, there is a very good chance the story will contain the several, if not all, of the following words: nostalgic, melancholy, underrated, passionate, melodic. And all of those words fit for the band, but especially for
Let Me Come Over
. This was the album where Buffalo Tom truly figured out how to make their sad songs sound so beautiful.
*4
I would argue/have argued with anyone that this is the best album of the 90's and nobody has changed my mind yet.
In thinking about what I really want to say about
Let Me Come Over
, I have realized that I cannot say it any better than
Magnet Magazine
did with their look back on it:
From its juiced-up acoustic-to-electric power ballads ("Taillights Fade," "Mineral," "Frozen Lake") to its reliance on mesmerizing melodic repetition, Let Me Come Over is a beautiful, overachieving mess whose moving parts weren't always well-oiled. Drummer Tom Maginnis' herky-jerky timekeeping always seems to be trailing just behind the beat. Frontman Bill Janovitz's lyrics are the convoluted spew of a cooter-crazed UMass dweeb with one ass-cheek on the psychoanalyst's couch and the other on a barstool, his vocals a half-hollered marvel of overcompensation. On the frenzied "Darl," bassist Chris Colbourn can be heard whining for his mommy. Which is fitting, because Let Me Come Over is defined by the contradictions between Buffalo Tom's rock-star aspirations and its inability to stomach the posturing that comes along with it, choosing instead to lay waste to its imperfections with some of the most devastatingly beautiful guitar rock of the '90s.
I normally despise when a writer breaks up a single thought with periods for emphasis but...
Right. Fucking. On.
The album's second song, "Taillights Fade," is its most popular song and with good reason. It takes the sad-but-beautiful formula and multiplies it by a million. Or maybe a trillion. Just a real fucking lot is what I'm trying to say.
*5
What's that you say? You want a power ballad about a fucking cat? Here's "Larry," a power ballad about a fucking cat. You're not going to find a better power ballad about a fucking cat anywhere else than on
Let Me Come Over
. And I hate fucking cats.
*6
Let Me Come Over
was an overwhelming album, and not just for me. Buffalo Tom had a small but growing fan base that had no real boundaries. The band had already gotten quite a following all over Eurupe
*7
and now fans across the US were starting to take notice as well. I would soon begin going out of my way to see them. You didn't just "kinda like" Buffalo Tom. You were all in. And people who should notice did notice.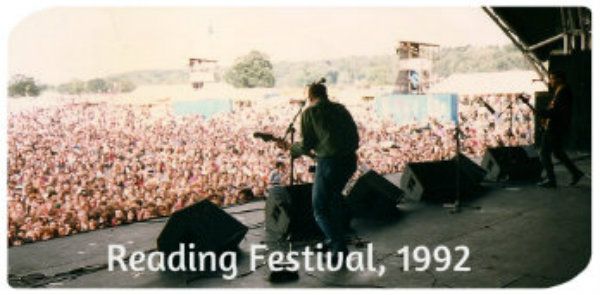 After
Let Me Come Over
, the band got their shot at the big time. Call it the Nirvanafteraffect. It is a moment chronicled in the book
The Sound of Our Town: A History of Boston Rock & Roll
.
How do you know that your band's suddenly become a big deal? When you're still living in a dinky apartment in Somerville, and a white stretch limo shows up to take you to the airport. Bill Janovitz, Buffalo Tom's singer and guitarist, woke up to find that monstrosity outside his Davis Square house one morning in 1992, soon after their song "Taillights Fade" became a left-field hit. The limo was so out of synch with Buffalo Tom's roots as a rough-edged, club- and college-bred band that the bass player refused to get in. "Chris Colbourn was mortified. He grabbed his suitcase and said, 'I'm taking the subway,' " Janovitz recalls. "I got in, because I'm all about convenience. My feeling was, 'Hey, we're not paying for this, so let's enjoy it.'"
BIG RED LETTER DAY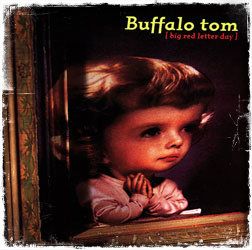 The band flew to Los Angeles to record
Big Red Letter Day
with The Robb Brothers, a pair of producers who had brought some shine (and record sales) to another Boston band, The Lemonheads.
*8
There would be a small feature in
Rolling Stone
and an appearance on the teen-drama TV show
My So-Called Life
(OMG! Jordan Catalano is so fuckin' hot! OMG!) playing the song "Late at Night," which would cause a minor sensation.
Even with its polish and veneer,
Big Red Letter Day
hit me nearly as hard as
Let Me Come Over
. Along with "Late At Night," two other songs got the most push from the record label: "Sodajerk," a poppy ode to masturbation and puberty, and "Tree House" (which featured two great lines: "Tree house, your mind is like a tree house, I climb up the shaky ladder" and "Like driftwood from the shore, you were rotten to the core.")
For me, though, it was a pair of other songs that have long been my favorites.
"I'm Allowed"

Waited for an answer

But I waited for twenty five years

They stopped my bleeding

But could never stop all these tears

I waited for the day when

You came out from beneath all that weight

I tried to lift it

But it seems I got there too

Late

Just too late

Just too late

Cause I'm allowed

Came to the party

But I got my own signals crossed

Thought I was welcome

But I felt like I should get lost

I know that I'm older

Cause I feel that everywhere

I could talk to no one

Cause I knew not one person

There

No one's there

They just stare

But they're allowed

As vivid as a car wreck

Watch them dripping off highway ramps

She came to me smiling

Her heart underneath both her hands

She spoke of a French boy

At least two times through the night

It could have been the liquor

Or the music but that is

All right

That's all right

She's allowed

I'm allowed

I'm allowed

I'm allowed
"Would Not Be Denied"

Would not be released

Could not be denied

I tried to say the words

But got tripped up inside

You can murder them with guns

Poison them with lye

You can take a person's life

But you can't squelch his pride

This city's not my own

This world is not my home

But I'll carry it on my back

As far as my feet will roam

I opened up my eyes

I offered up my coat

I opened up my mouth

But knots tied in my throat

And I will not be denied

Will not be denied

If not for innocence

My guilt would stop right here

Reliving all my life

In the span of just one year

My mouth's a hurricane

But something inside just died

I'd always just assumed

My evil would subside

Could I have been misled

Could you have misread

Please don't punish me

For things I have not said

The last's a lonely mile

I'll remember it for a while

You'll never speak to me

Unless it's to revile

But I will not be denied

Will not be denied

Will not be denied

Will not be denied

Denied

Denied
Would not be denied also summed up my attitude of seeing the band live. If I could get there, I would be there. Normally I would have a compadre with me (often my best friend Matt), but I would occasionally go by myself to see the band play. I was at an age where I should've been too vain to fly solo to pick up some milk at the grocery store let alone go to a concert, but I didn't give a shit. I just wanted to hear the music.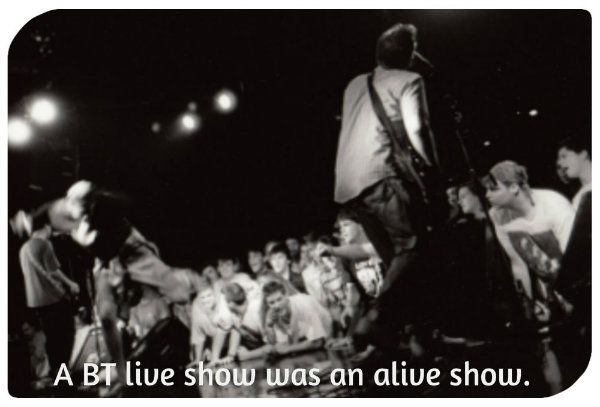 A live show was a guaranteed good time. Buffalo Tom isn't one of those bands where you would say, "Their albums are okay, but you really need to see them live!" but that's only because their albums are way fucking better than okay. Still seeing those songs come to life was something else. It was an intense, powerful experience. Here is a show from London in 1992. I particularly like the versions of "Larry" (starts around 19 minute mark) and "The Bus"/"Crutch" combo platter (starts around 36 minute mark).
SLEEPY EYED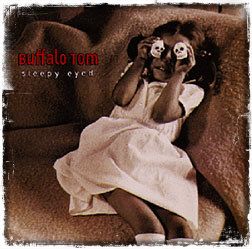 The band returned east to an old church near Woodstock, NY to record their next album,
Sleepy Eyed
. It marked a bit of a return to their pre-
Big Red Letter Day
sound: Less polish, same craftsmanship. The first single was "Summer,"
*9
and in true Buffalo Tom fashion, it was not a celebration of the season but a lament that it was over.
And "Sunday Night" doesn't exactly like the relaxing night most of us would want to have:
Sleepy Eyed
was a real turning point for me, in that I started to really to gain a true appreciation for Chris Colbourn's songs. Even though Colbourn was the man behind such tunes "Late At Night" and "Darl" among others, it wasn't until
Sleepy Eyed
that I really took notice of his songs on the same level that I did Janovitz's. "Kitchen Door" was a crowd favorite the band rocked out live, but it was the understated "Clobbered" that really grabbed my attention.
Sleepy Eyed
made it 3 straight masterpieces for Buffalo Tom. But it was also the band's 5th album in 7 years (6 if you include Janovitz's solo album
Lonesome Billy
) with constant touring between albums. They were making a living sure, but they still hadn't hit the "big time" as the cliché goes. The band was getting older and time stops for no band.
SMITTEN
It would be 3 years until the next Buffalo Tom album.
Smitten
was released in 1998 just as the music industry was about to face some seismic shifts with the rise of the internet and soon-to-come Napster. The album was released with little fanfare and got list in a bit of a shuffle due to record label (they were now on major label Polydor) unrest. For the first time, the band would have a new member, keyboardist Phil Aiken. And also for the first time, they would release a Colbourn song as its first single, the catchy rocker "Rachael."
Smitten
isn't my favorite BT album, but it definitely has its moments. At this point in my life, I had essentially turned my back on an industry (TV) I had spent my whole life busting my ass to get into, and so I wasn't really sure where I was headed professionally. As I toiled away in an aimless job, I certainly related to "Register Side":
"Register Side"

Well, I compare you two

You've got the same toothy grin

And a penchant for dramatic ends

See the harbor lights

His five brothers down there

From the salty bay back home again

He went from one ball and chain

His whole life down the drain

With a widow in his wake

When he got back home

He took the first job he found

How much can one man take?

And he measured his breath

As he pocketed his pride

And he quietly watched life go by

From the register side

Well, he drove down to the shore

But he can't see her no more

He bought a bottle of red wine

He wasn't guilty then

And he's not guilty now

Of killing anything but time

And he measured his breath

As he pocketed his pride

And he quietly watched life go by

From the register side

Yeah you can waste your whole life

From the register side

It's about the in betweens and all the grief that you get

It's about the in betweens and you're not dead yet

It's about the in betweens and you can lie to yourself

It's about the in betweens

It's about the in betweens and all the grief that you get

It's about the in betweens and you're not dead yet

It's about the in betweens and you can lie to yourself

It's about the in betweens

And he measured his breath

As he pocketed his pride

And he quietly watched life go by

From the register side

And he quietly watched life go by

From the register side
This would prove to be a tough time for the band as well. Nearly 15 years after first meeting, the early momentum the band had worked so hard to gather was gone. Choices would have to be made. As Janovitz says himself on his blog:
"We long ago gave up trying to make a living at music. In 1999, I still had some hope. But by then we saw the writing on the wall. It said "Limp Bizkit." The CD era that had kept the major labels alive was ending as file-sharing began. We all know the rest of the story."
Smitten
would mark the last album of original material Buffalo Tom would release for almost 10 years. There was no big breakup, no verbal grenades tossed between members. They just moved on to other things, mainly life.
To my knowledge, Maginnis would never really resurface with any solo/side project stuff during this time, while Colbourn would release a pretty stellar rock album with Hilken Mancini (of the band Fuzzy.)
Janovitz, meanwhile would stay very busy on the music scene while making his living as a realtor. Here is a list of his music-related projects during this time period:
• He released another solo album, the folksy/rootsy
Up Here
.
• A tribute album
The Lost Songs of Lennon and McCartney
alongside Kate Pierson (of the B-52's) and Graham Parker.
• He would form a new band Bill Janovitz & The Crown Victorias (which included recent BT addition Phil Aiken) and released a the album
Fireworks on TV!
• He also scored a play,
Searching for Certainty
, that a friend wrote.
• He would team with Chris Toppin (also from the band Fuzzy) to form Show People for a self-titled country/folk release.
• He also wrote an interesting book as part of the great 33 and a 1/3 series about
Exile on Main Street
. If you are Stones fan, you might want to check it out --
http://www.amazon.com/Rolling-Stones-Ex ... 082641673X
-- and some of the other books in the series are good reads too.
At this point, I was still trying to figure some things out in my life, this time more personal than professional. Mainly the girl I loved was 2000 miles away in Austin and I was a bit of a wreck. One cold winter night I went by myself (noticing a theme?) to see Janovitz play a solo acoustic show at a small club called The Lizard Lounge in Cambridge.
*10
Janovitz mixed some of his new solo stuff in with some old favorites, taking some requests along the way, including one from me. I asked to hear "Crutch," the final song off
Let Me Come Over
and my favorite Buffalo Tom song. It was definitely fitting for my frame of mind at the time.
"Crutch"

Leaving

She came along

She came a long way to see me

She came across snowy fields

Baby - I've almost grown somehow

I'm in between the coasts

But my mind

My mind must be back in Boston

And you're all above the moon

And you're all above the moon

I'm lying across the tracks

And I'm on the train ride back

Slowly - I turned to him and said

"Well if I'm not yet dead then surely

this must be killing me instead"

Turning - I am turning blue

In this bar with you but my mind

Must be back in San Francisco

And you're all above the moon

And you're all above the moon

I'm lying across the tracks

And I'm on the train ride back

And I'm in between the cars

And I'm in between the stars

And you're all above the moon

And you're all above the moon

Highways - my head is loose at last

The radio's on full blast

And I'm rolling

In a midnight Chevrolet

Snowdust - I'm caught dead in the night

The stars and fire light

The sky a jewel

I believe I'm back in Boston

And you're all above the moon

And you're all above the moon

I'm lying across the tracks

And I'm on the train ride back

And I'm in between the cars

And I'm in between the stars

And you're all across the moon

And you're all above the moon

And you're all across the moon

And you're all above the moon

The Moon
Here's "Crutch" as it appears on the album:
And here's how it sounds with just Janovitz in a small club:
After the show, I got a chance to meet Janovitz for a moment and he couldn't have been any more gracious. I'm sure over the years there were a lot of dudes telling him their stories and how much his music had meant to them, but he acted as if I was the first. A lot of times when people meet their heroes they are disappointed. It was the exact opposite for me.
Occasionally Buffalo Tom would reconvene for a local show or two and I would always manage to find my way there. That is until the girl 2000 miles away in Austin finally came to her goddamned senses and asked me to move down with her. My now wildly expanded music collection would travel with me, including all of my Buffalo Tom. At that point, I had figured I wouldn't be adding any new BT albums to my collection.
Or so I thought. Several years later, the music industry's sea change that had begun nearly a decade earlier was still going strong. And while the turmoil years ago was a hindrance for bands like Buffalo Tom, the new landscape that emerged years later would turn out to be a blessing.
Cheaper recording options would make it easier for bands to get their music made. The internet in turn would make it easier for bands to get that music heard. And in 2007, Buffalo Tom would return with their first album in almost 10 years.
THREE EASY PIECES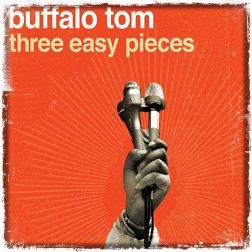 Three Easy Pieces
might not hit as hard as some of BT's earlier albums, but that's a lot different than saying the album doesn't rock, because it does. And just as important, the years away from being in a studio together did nothing to diminish the songwriting and melodies the band was capable of. It would've been tough, impossible even, for the band to top some of their earlier albums, but I was just really glad to have the band back making new music on their terms.
*11
In this video, the band talks about what they had been up and then we get a live performance of "Bad Phone Call", the first song on
Three Easy Pieces
, at The Paradise (for my money the best place to see a show in Boston):
"You'll Never Catch Him" is a catchy track and one of my favorites from
Three Easy Pieces
:
In late 2007, I was home for the holidays that year and Kari, the girl I loved, was now my wife. Before we flew back to Denver, I was able to take Kari to see her first Buffalo Tom show ever at a little club in Cambridge called TT The Bears. It was quite an evening for me, finally being able to share this experience with her. We are somewhere up front and to the left in this video someone took of "Thrown," the closing song from
Three Easy Pieces
:
There would be a no full-time tour behind the album. The band would play a few mini-tours around the US and over in Europe, but it was never going to be the way it was back in the 90's. And they were okay with that. Playing music was no longer their passion and their job; it was just their passion (when life and time permitted.)
Janovitz talks about playing live in this video before you get to see them play the rocker "Tangerine"
*12
in Boston and the ballad "Frozen Lake" in New York.
Things would get quiet again for the band very soon. There would be a small handful shows every year, mostly around Boston
*13
, but for the most part it was back to the way it was before
Three Easy Pieces
.
Janovitz would stay busy with music, embarking on a Covers of the Week project, where he would record a wide variety of cover songs for his website. For the most part, the recordings would just be Janovitz and an acoustic guitar. He covered a lot of ground from Creedence to Tom Waits to New Order and he also took requests, including mine:
Check out the site if you can –
http://billjanovitz.blogspot.com/
– Janovitz writes interesting asides to go along with each song. There is a wide variety of interesting tunes. Not a lot of fussing, Janovitz just plays them the way he wants to. In addition to "Glenn Tipton," two of my favorites are The Replacements' "Here Comes a Regular" and Billy Bragg's "A New England." Check 'em out for yourself, you're bound to find a favorite song/artist.
SKINS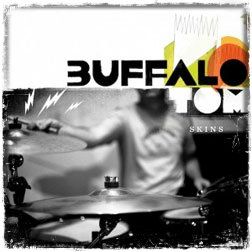 Luckily for their hardcore fans though, the wait for a new Buffalo Tom album wouldn't be nearly as long as it was for
Three Easy Pieces
. In 2011 the band returned with
Skins
, and it would be yet another BT album that would find itself in constant rotation on my speakers. Released on the band's own record label,
Skins
still brought the rock, but like
Three Easy Pieces
before it, there was a lot less feedback, a lot less fuzz than the band's earlier albums.
My favorite track on the album is "Down," a slow burning rocker that could've been one of the better tracks on any BT album:
The band would play a set of weekend shows in August of 2011 at the Brighton Music Hall in the Boston area to celebrate 25 years together. Friends old and new came out to play and revel in the fun. 25 years. I think back to that first time I heard them on WMUA, and how much has changed for me since then.
Living in Denver, mountains replacing the ocean. Working with numbers and not words. Married and content, no longer searching for something that may or may not exist. Expecting my first child (a daughter) next year and already eagerly anticipating my turn to tell her about the 3 Wise Men and about the time her dad took her grandad to see Neil and Crazy Horse at Red Rocks.
And of course I'll tell her all about Buffalo Tom. The Poets of My Growing Up.
The promising early albums that showed an ability to craft powerful, melodic songs. The passion-filled electricity of their live shows. The in-their-prime, back-to-back-to-back masterpieces of
Let Me Come Over
,
Big Red Letter Day
and
Sleepy Eyed
. The slow, gradual fade. The eventual return on their own terms, songwriting chops still intact.
Maybe she'll listen intently or maybe her eyes will glaze over much like mine did so many years ago when it was my dad preaching to me. But that's not going to stop me. Fuck no. She's going to get the whole story.
She'll learn how Buffalo Tom didn't become huge. And how they never had a platinum record. She'll also learn that in the grand scheme of things, that doesn't really fucking matter. Over two decades after first joining forces, they are still friends who can get together in a studio or on a stage and make a quite a few people happy, including themselves. That should be enough.
It is for me.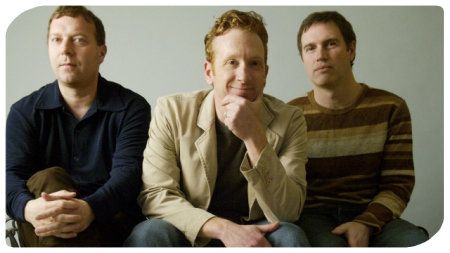 FOOTNOTES:
*1
I do stand by my collection of discs from the golden era of hip hop, though.
*2
Years later I would have a similar WTF IS THIS? moment when I heard the Truckers for the first time at an Austin City Limits music festival. Soon
The Dirty South
would become my new
Let Me Come Over
. I guess you could say for me, first there was BT and then there was DBT. This time "Mineral" was "Where the Devil Don't Stay" and it was on.
*3
I am proud to have gone to UMass, and have a bit of a chip on my shoulder about it, as it is an excellent state school in a state known more for its excellent-and-expensive private schools. And I love to tout all things about The Happy Valley (the area UMass shares with 4 other private colleges.) Amherst and Northampton are great fucking towns. There's a wide variety of fantastic food ready to be devoured. It has awesome music venues like The Iron Horse and Calvin Theatre in downtown Northampton. The fall season is something to behold. And the music scene has always been impressive: In addition to BT and Dinosaur Jr., The Pixies and Sonic Youth are among the bands that have ties to the area.
*4
Something else I think they share very much in common with the Truckers.
*5
When DJ Adam 12 of influential Boston radio station WFNX played his final show last year, "Taillights Fade" was the final song he chose. In another note, when Jon Stewart's ill-fated talk show went off the air in 1994, Buffalo Tom was the final musical act. Stewart has said his three favorite artists are Bruce Springsteen, Tom Waits, and yes, Buffalo Tom.
*6
Interestingly enough, I am also a huge Mark Kozelek fan (hence the "Glenn Tipton" request) and one of my favorite songs in his catalog is "Wop-A-Din-Din" a song about, yes, his fucking cat.
*7
This reminds me of the scenes in the movie Singles where the fictional band Citizen Dick (played by Pearl Jam) talks about how they are huge in Belgium. Buffalo Tom really was huge in Belgium, though. And plenty of other European countries.
*8
I remember one night I was drunk and got into a huge argument with a girl about this. My take was if Bill Janovitz was as dreamy as Evan Dando, Buffalo Tom would've been 10 times bigger than The Lemonheads. I still kinda believe this, but looking back, goddamn, I must admit
It's A Shame About Ray
is a great fucking album. And so is
Hate Your Friends
. Also, maybe The Lemonheads weren't as big as I thought. I don't know.
*9
I was such a dorkfan for these guys that I would notice a difference with the way Janovitz sang a couple of the lines from this song live versus on the record. Personally, I prefer the live version of the lines and that's how I sing 'em when I am listening to
Sleepy Eyed
. If anyone is interested in learning more about this difference, send me a PM and I'll not only give you the lowdown, but I'll also give you a list of some excellent therapists.
*10
One Janovitz show I will always regret missing was at another small Boston-area club, Toad. Janovitz' s old friend Eddie Vedder (Buffalo Tom once found its name above Pearl Jam on marquees back in the day) jumped onstage to help belt out "Taillights Fade."
*11
Three Easy Pieces
was released on New West Records, another connection to DBT. This would be Buffalo Tom's only release for New West. Not sure if BT left the label with the same bad feelings that DBT did.
*12
It is from this song that I took the title to this piece.
*13
The message board on their website has a wide variety of pleas from fans both all over the country (Florida, Illinois, California, Arizona, Massachusetts, New York) and the world (Australia, Canada, Brazil, Great Britain, Scotland, the Netherlands, Spain, Germany) asking when the band might be playing again in their area. Not bad for a semi-retired band in their mid-40's.
OTHER NOTES:
If you are intrigued enough to check out some of their studio albums, here are the grades I would give each album:
Let Me Come Over
: A+
Sleepy Eyed
: A
Big Red Letter Day
: A
Three Easy Pieces
: A-
Skins
: B+
Smitten
: B
Birdbrain
: B
Buffalo Tom
: B-
If you are intrigued enough to check out some old bootlegs, just let me know and I'd be happy to b&p them for you. I have a lot of live stuff, some fierce early shows, a great acoustic show, some later shows, some shows where they play full albums, some Janovitz solo stuff. Basically, a lot of stuff (probably 15 or so all told.)
OTHER VIDEOS:
If you watch any of these extras, I highly recommend this one. It's a kick-ass version of "Going Underground" for a tribute album to The Jam:
Since I gave you two videos of "Enemy", I might as well give you at least one of my other early favorite "Fortune Teller":
Here are those opening bass lines to "Staples" from
Let Me Come Over
:
Here's the studio cut of "Frozen Lake", another beauty off
Let Me Come Over
.
"Velvet Roof" from
Let Me Come Over
shows BT's punk influences:
Here's footage of the band playing "Taillights Fade" at a huge festival in the early 90's:
Here's the video for "Sodajerk":
And the video for "Tree House" (yes I am aware that their videos were pretty fucking odd):
An acoustic version of "Torch Singer" from
Big Red Letter Day
:
Remember when the term "Alternative Rock" was the big catch phrase? BT got a lot of love from the alternative tastemakers, making numerous appearances on MTV's "120 Minutes," including this performance of "For All To See" from the great compilation album
No Alternative
:
I love the Janovitz/Colbourn dual vocals on "Wiser" from
Smitten
:
How fucking excited were fans that Buffalo Tom made a return in 2007? The crowd sing-a-long in this live video of "Larry" being played in London should tell you:
Here's an acoustic version of a great Colbourn song from
Three Easy Pieces
called "CC and Callas":
Letterman was excited about the return of Buffalo Tom and requested they play "September Shirt" when they came to play his show, to which they obliged of course:
Janovitz recorded this acoustic version of "Crueler" from
Sleepy Eyed
for his website:
The band took the words of author/poet Nick Flynn (he wrote the great memoir
Another Bullshit Night in Suck City
) for the song "Ink Falling":
Janovitz is a huge Red Sox fan as his song "The Ballad of Tim Wakefield" more than illustrates:
This is a clip of Janovitz playing "Like Shadows" which is probably my favorite song from his second solo album
Up Here
:
Long Island of the Mind
is the latest venture from Janovitz, an album-still-in-progress you can find online. This is a song called "Noon Hill":
This is not a Buffalo Tom video, but when I was doing some Youtube research for this, I stumbled across this gal from Maine and I really dig it:
Anywho, that's finally a wrap. Thanks for reading if you're still awake.